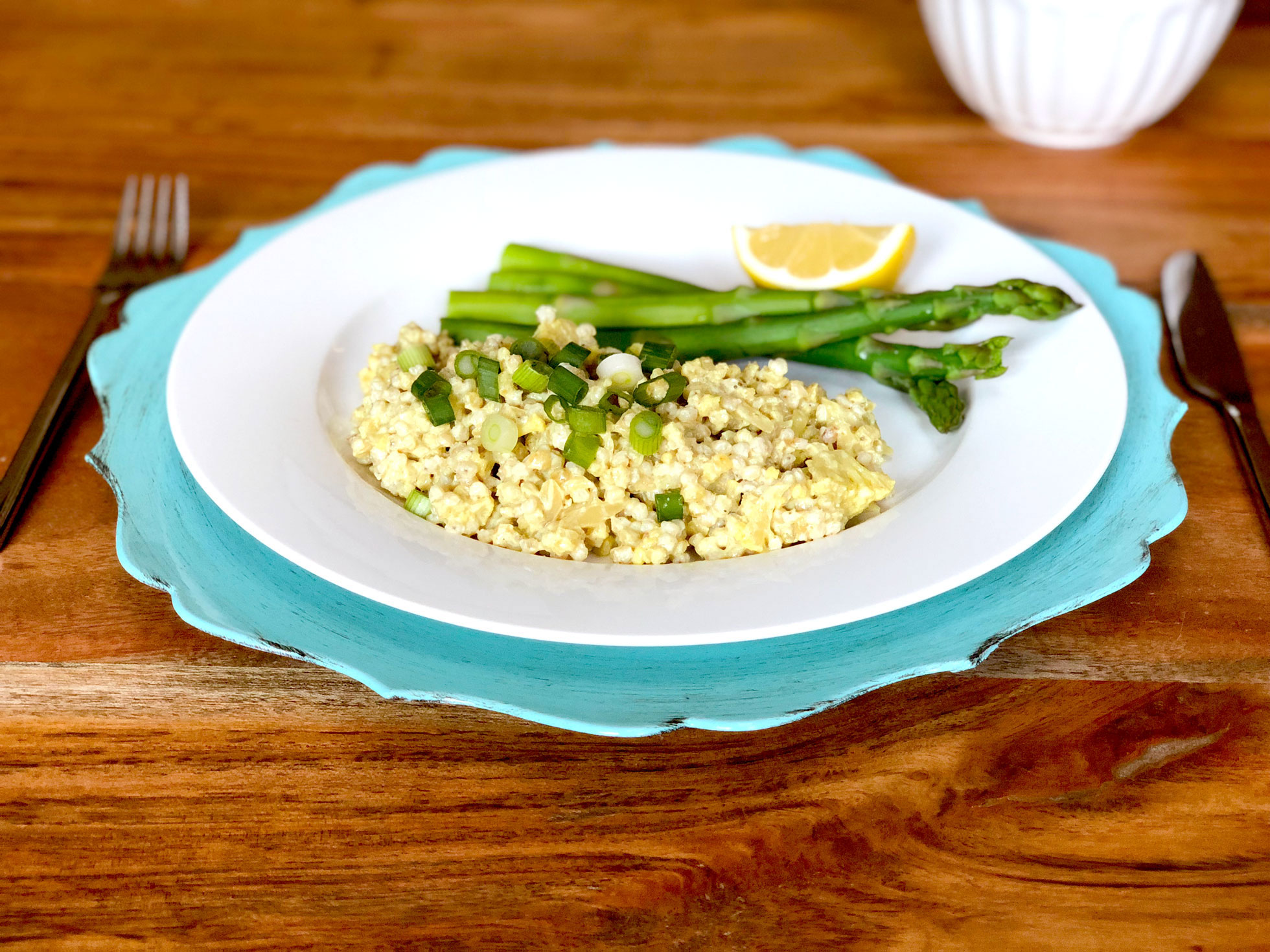 23 Feb

Curry Cauliflower Sorghum
Curry Cauliflower Sorghum
Serves: Approx. 4 Prep time: Approx. 5 minutes Cooking time: Approx.35 minutes
Ingredients:
1 tablespoons olive oil
⅓ cup finely chopped onions
4 garlic cloves minced or garlic press (if small cloves add more)
Pinch of salt and pepper
1 teaspoon mild curry powder
2 cups chopped cauliflower florets
3/4 cup low sodium chicken broth (substitute with vegetable broth for a vegetarian
1 cup coconut milk
2 cups pre-cooked Organic Pearled Sorghum
2 tablespoons fresh chopped basil
Directions:
In a 2-quart size pot, heat olive oil over medium heat. Sauté the onions for approximately 2-3 minutes until translucent.Add garlic and sauté for 30 seconds to a minute.
Add curry powder, salt, pepper, cauliflower and sauté for 2 minutes.
Add the chicken broth. Bring to a boil then reduce to med heat for 15min
Add Organic Pearled Sorghum and coconut milk.
Mix well, bring to boil, reduce heat to medium. Stir occasionally and keep cooking un-covered for 15 minutes, or until the liquid has almost completely dried. Stir and serve and garnish with fresh basil.