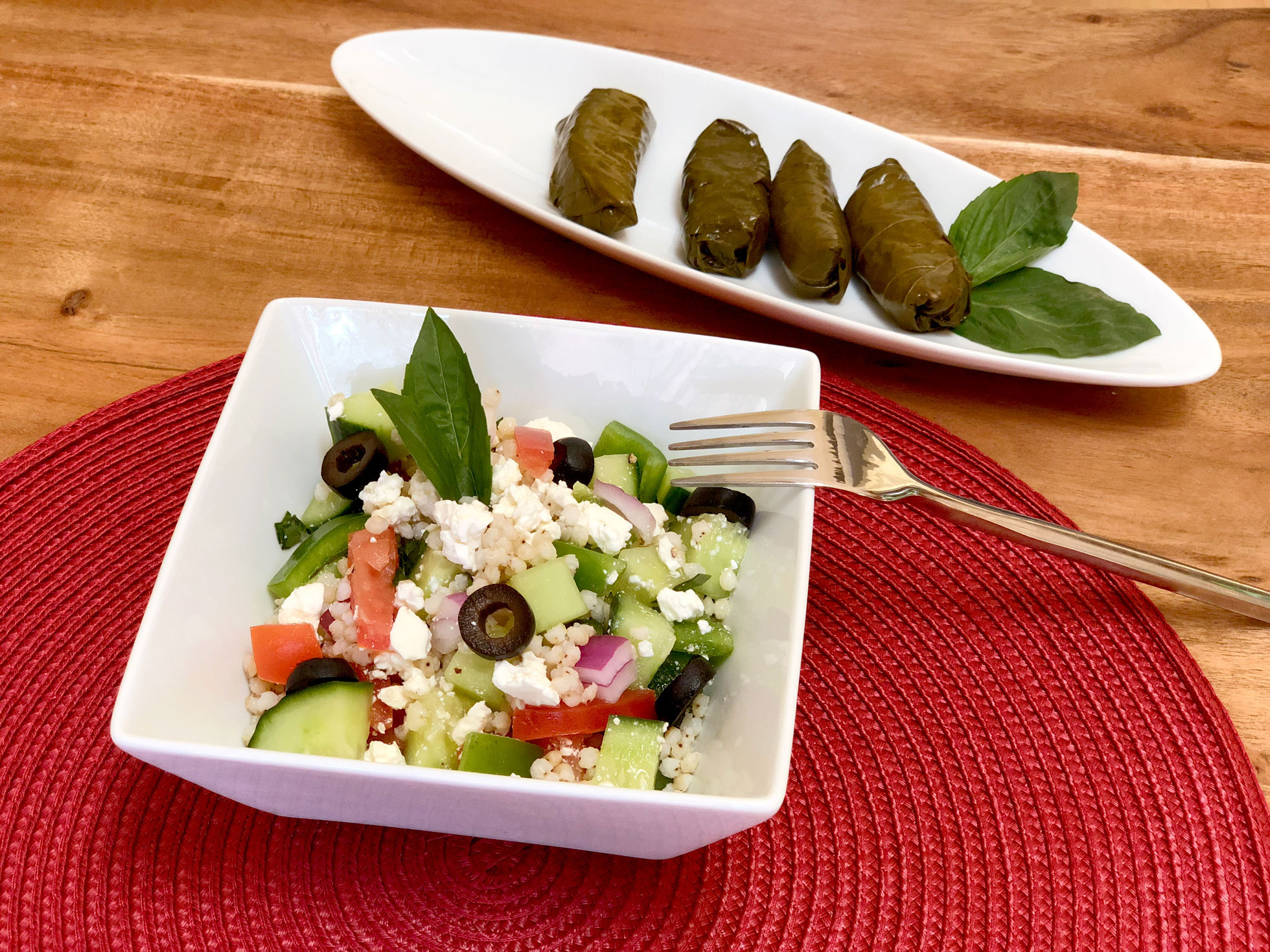 23 Feb

Mediterranean Style Sorghum Salad
Mediterranean Style Sorghum Salad
A delicious Mediterranean style sorghum salad with cucumber, Kalamata olives, basil, Feta cheese.
Serves: Approx. 3-4 Prep Time using pre-cooked Pearled Sorghum: Approx. 20 minutes
Ingredients:
1 cup pre-cooked Cloud 9 Organic Pearled Sorghum
1 cup tomatoes medium diced
1 English Cucumber, medium or half a large
1/4 cup chopped red onion
1/4 cup chopped red or green pepper
2 tablespoons fresh basil leaves (chopped)
Fresh basil leaf for garnish
1/4 cup chopped Kalamata olives (optional)
1 tbsp Lemon juice
1 tbsp Balsamic vinegar
2 tbsp Olive oil
1/2 cup crumbled Feta
Salt and Pepper to taste
Directions:
In a salad bowl, stir together ingredients. Add salt and pepper to taste.