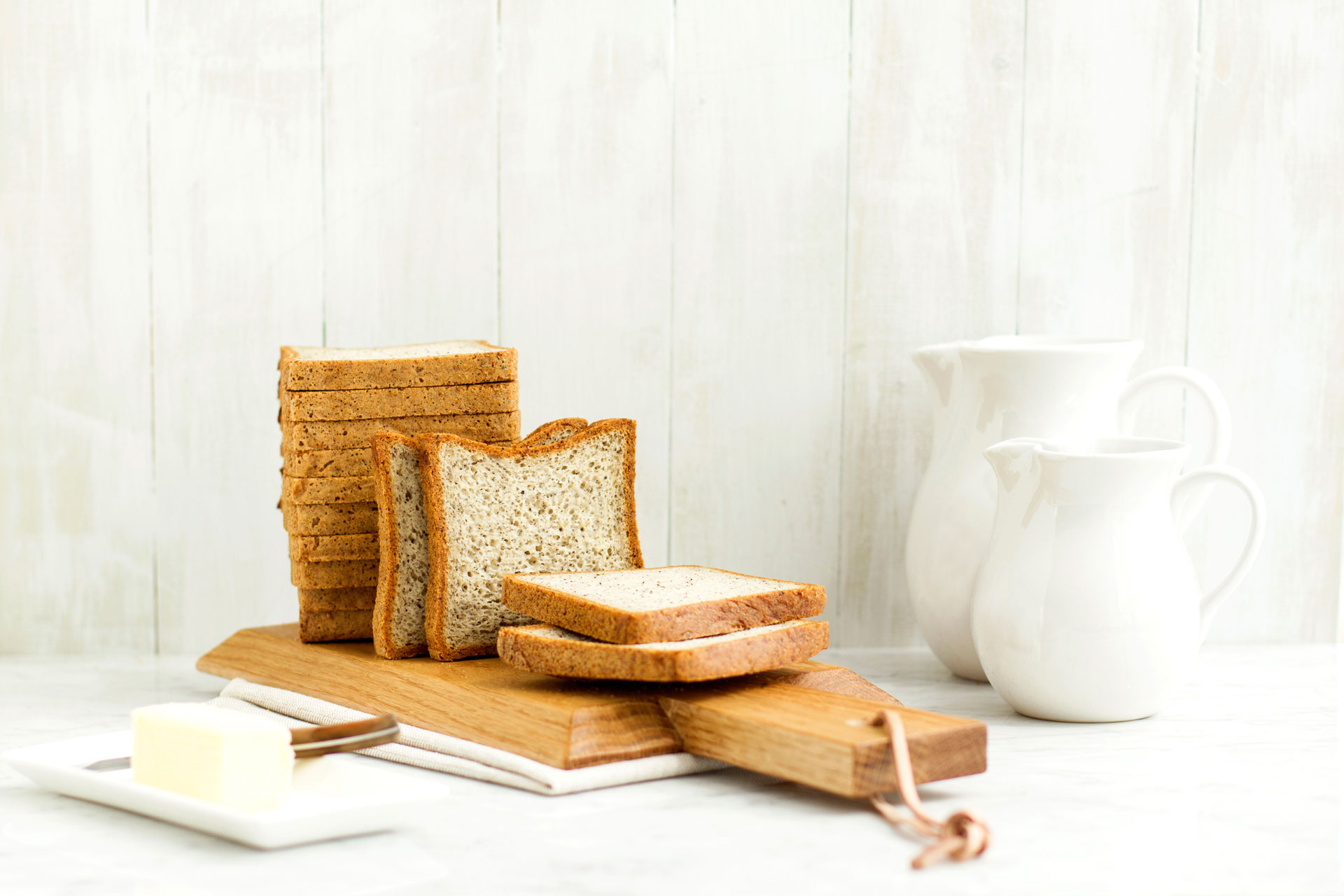 23 Feb

Gluten-Free Bread
Gluten-Free Bread
Ingredients:
3 cups Cloud 9 All-Purpose Baking Mix 1 tbs sugar
2 tsp salt
1 package instant yeast (2 1/4 tsp)
1 3/4 cup warm water
2 eggs
1/4 cup oil
Directions:
Preheat oven to 375⁰F (175⁰C).
Lightly oil an 8×4 bread loaf pan.
In a bowl of stand mixer, measure first four ingredients and stir to combine.
Add remaining ingredients and mix on medium speed with paddle attachment until mixture is smooth with no lumps.
Empty mix into bread pan and spread evenly, smoothing the top with damp fingers or a spatula.
Place loaf on stove top and cover with a clean towel.
Leave to rise until loaf has doubled in size (30-40 min.), then place on middle rack in the center of your oven.
Bake uncovered for 40-50 min. (until internal temperature reaches 200⁰F/95⁰C)
Remove from pan and lay loaf on its side to cool. Allow loaf to fully cool before slicing.