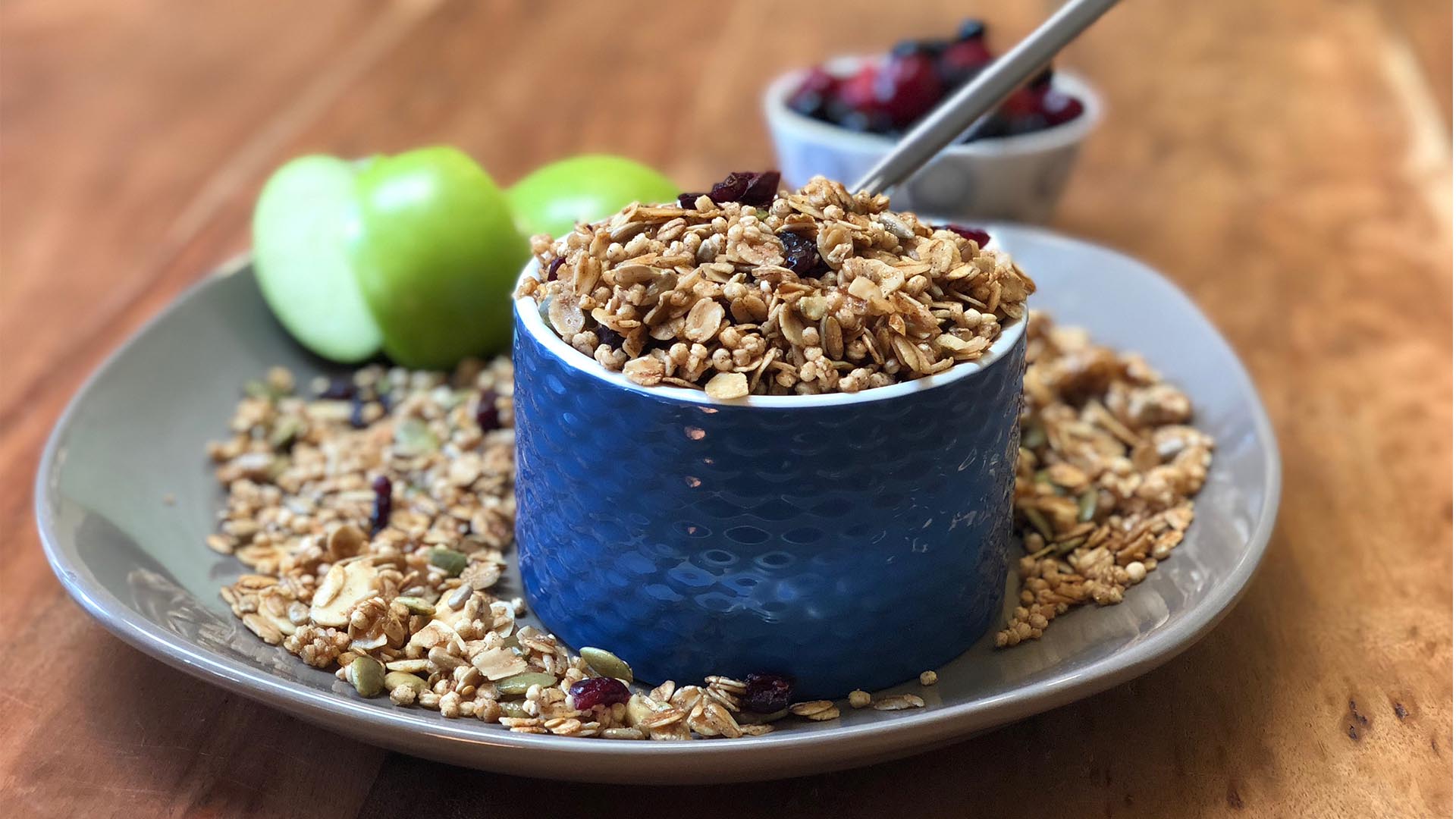 08 Mar

Gluten-Free Granola
Gluten-Free Granola
Ingredients:
3 cups Cloud 9 Granola Bar Mix
1/2 cup slivered almonds
1/4 cup honey
3 tbsp brown sugar
1/4 cup canola oil
3/4 tsp cinnamon
1/4 tsp nutmeg
1/2 tsp vanilla
1/4 tsp salt
1/2 cup dried cranberries (or your dried fruit of choice)
Directions:
Preheat oven to 325⁰F (165⁰C).
Line a cookie sheet with parchment paper.
Combine Cloud 9 Granola Bar Mix and almonds in medium sized bowl.
In small sauce pan, over low-medium heat, combine honey, brown sugar, oil, cinnamon, nutmeg, vanilla, and salt.
Whisk together until smooth.
Add mixture to bowl of dry mix and stir until combined.
Evenly spread the mixture on prepared baking sheet and bake for 10 minutes.
After 10 minutes, remove tray from oven and stir granola around.
Bake for another 5 minutes.
If granola still looks light, bake for one minute at a time.
Bake until golden brown.
Once baked, remove from oven and toss with dried cranberries.
Cool and store in an airtight container.