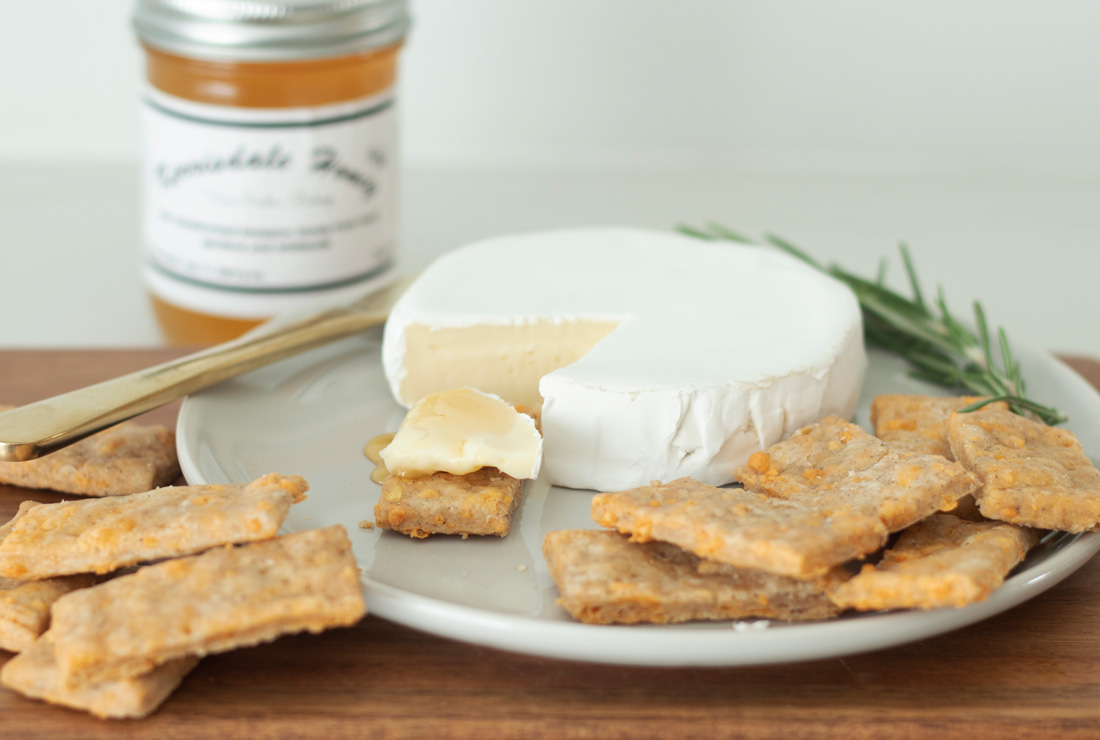 19 Jun

Cloud 9 Cheese Cracker

Ohhhh Cheesey Crackers! Irresistible gluten-free cheeeesey crackers that crunch and melt in your mouth….

You Will Need:

2 cups Cloud 9 All-Purpose Baking Mix
1/2 teaspoon baking powder
3/4 teaspoon salt
1/4 teaspoon garlic powder or onion powder or for those that like it hot use cayenne pepper.
¼ teaspoon paprika
8 tablespoons unsalted butter, cold, cut or crumbled into small pieces
2 cups sharp (old) cheddar cheese, grated
7 tablespoons ice water

Batch Yield: 24 Delicious Crackers / 36 Mini-Bite Crackers

Baking Instructions:
Whisk together the dry ingredients, then work in the butter with a pastry cutter or two knives until the mixture is crumbly.
Add the grated cheese and using pastry cutter continue to mix until thoroughly combined.
Add the ice water all at once to the dry ingredients, mixing to make a cohesive dough.
if necessary, add additional water a teaspoon at a time to bring the dough together.
Divide the dough into two pieces, wrap tightly in plastic wrap, and refrigerate for one hour.
When ready, preheat the oven to 400 degrees F.
You will need 2 large baking sheets with or without parchment.
Roll out one piece of dough at a time, keeping the second piece covered to prevent drying.
On a lightly dusted work surface, or piece of parchment paper:

Roll the dough 1/4″ thick
Cut into 1 ½"crackers or 1″ squares
Prick each cracker with a fork

Place crackers on sheet with about 1/4″ between them.
Repeat process with the remaining piece of dough.
Bake the crackers for 12 to 16 minutes until their edges are starting to brown. Watch carefully as the high fat content of the crackers can go from golden delicious to burnt during those last few minutes of baking.
Remove from the oven and cool right on the pan. Wait until completely cool before serving as they get more firm an crisps after an hour of cooling – but they do taste great right out of the oven…

Store cooled crackers in an airtight container at room temperature. Crackers will keep up to 1 week.
These are so good, you may have to make more 🙂 …