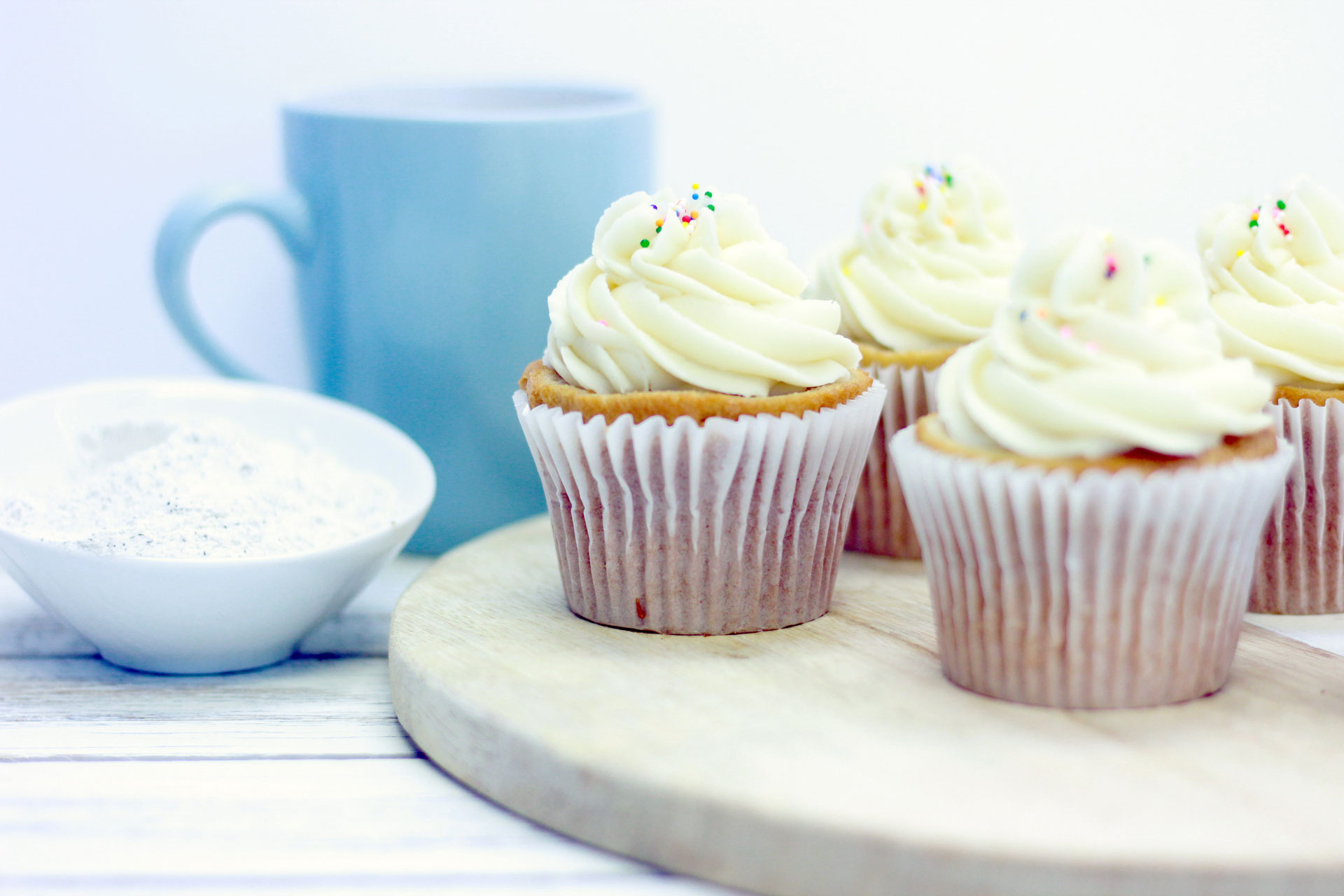 23 Feb

Vanilla Cupcakes
Vanilla Cupcakes
Ingredients:
2 cups Cloud 9 All-Purpose Baking Mix 2 tsp baking powder
1/2 tsp salt
4 tbsp butter
1 cup milk
1 tsp vanilla
4 large eggs
2 cups sugar
Directions:
Preheat oven to 350⁰F (175⁰C). Line cupcake pans with approximately 18 paper liners.
Whisk together the Cloud 9 Baking Mix, baking powder, salt and set aside.
Heat the milk and the butter in the microwave until the butter melts, stir in the vanilla. Set aside.
In a large mixing bowl, beat the eggs and the sugar together until pale and thick, about 6 minutes. Now, fold some of the dry mixtures into the eggs using a spatula.
Then do the same with some of the milk mixtures. Continue mixing ingredients
together this way, always begin and end with dry mixture.
Spoon batter into the paper cups until 2/3 full.
Bake until a toothpick inserted in the middle comes out clean, about 35 minutes.