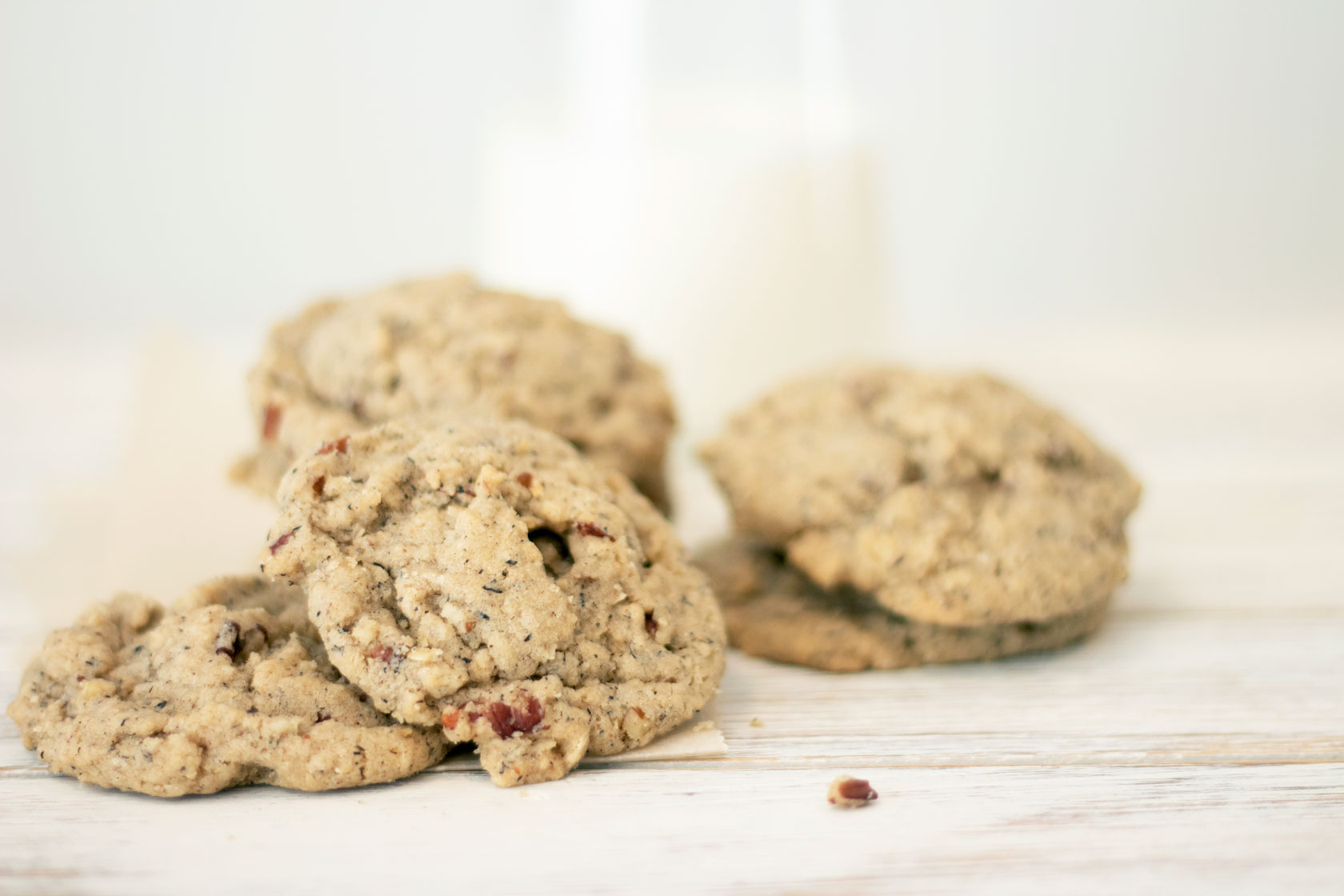 02 Jun

Sheila's Best Oatmeal Cookies

Dry Ingredients:

342g 1 ½ Cups C9 All-Purpose Baking Mix
95g 3/4 Cup Finely chopped Walnuts
270g 1 ½ Cups Quick Rolled Oats
4g 1 Tsp Cinnamon
4g 1 Tsp Baking Soda

Wet Ingredients:

227g 1 Cup Butter, softened
225g 1 Cup White Sugar
100g ½ Cup Brown Sugar (lightly packed)
50g 1 Egg Beaten
5g 1 Tsp Vanilla

Batch Yield: ~24 cookies

Baking Instructions:
1. Preheat oven to 350°F
2. Grease cookie sheets lightly or line with parchment paper
3. In a medium bowl, combine all dry ingredients, set aside
4. In a large-sized bowl, cream butter and sugar together then add remainder of wet ingredients
5. Combine the dry ingredients into wet and blend until blended together
6. Scoop by full tablespoon onto prepared cookie sheets
7. Bake for 12-14 mins on the middle oven rack
8. Remove from cookie sheet and let cool on a rack.
9. ENJOY!
Thank you Sheila for sending us this recipe to share!