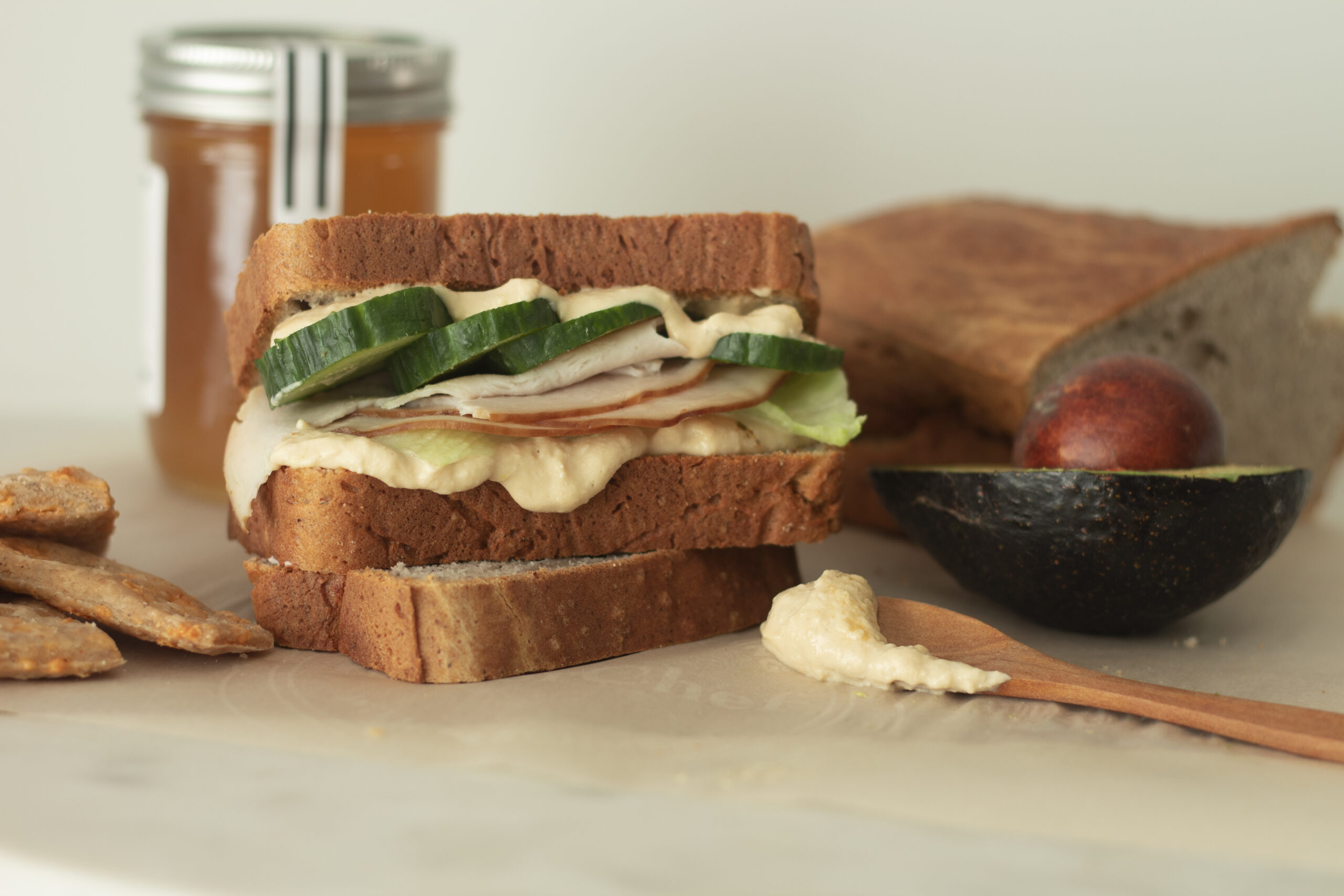 19 Jun

Cloud 9 Homemade Gluten-Free Bread

A great recipe for making bread with Cloud 9 All-Purpose Baking Mix. We've made this several times and are really happy with both the taste and feel of this recipe. It also toasts incredibly well!

Ingredients you'll need:

3 Cups Cloud 9 All-Purpose Baking Mix
2 Tbsp Granulated Sugar
1 ½ tsp Salt
1 Package Instant Yeast (2 ¼ tsp)

1 Cup Warm Milk
3 Eggs
1/4 Cup Oil

Baking Instructions:

Part 1 – Making the Bread Batter
1. Lightly oil one standard 8×4 bread loaf pan or line with parchment paper
(a parchment strip across the bottom of the pan really helps releasing the baked loaf)
2. Combine the Cloud 9 Baking Mix, sugar, salt, and yeast into mixing bowl and mix thoroughly
(We recommended using a stand mixer with a paddle attachment or hand mixer)
3. In a separate bowl, add milk, eggs and oil and mix by hand until thoroughly combined
4. Pour the liquid mixture into the dry and continue at medium setting until mixture is smooth with no lumps. – approx. 1 minute
5. Scrape down sides and bottom of mixing bowl with spatula then continue mixing for 3 more minutes
6. Empty mix into a bread pan and spread evenly, smoothing the top with damp fingers or a damp spatula

Part 2 – Rest and Rise
8. Preheat oven to 350F
9. Put your bread pan (covered with a clean towel) on the warm stovetop to rise
10. Take a well deserved rest and let the bread rise for about 30 to 40 minutes
(Don't be alarmed that the bread does not rise as much as a traditional loaf)

Part 3 – Bake, Clean and Enjoy the Baking Bread Aroma
11. When loaf is finished rising, place uncovered on middle rack in the centre of your oven
12. Bake for 40 – 50 minutes until the internal temperature reaches 200F
13. This is a great time to clean up …
14. When the bake is done, remove from the pan and lay the loaf on its side to cool
Resist temptation and allow the loaf to fully cool before slicing

Slice it up and enjoy this great bread!

Tips:

Measure your flour by gently spooning it into a cup and sweep off any excess.
Do not use the measuring cup to scoop from the bag as it may compact the flour resulting in more flour than required.

For best results, use an electric stand mixer or electric hand mixer to prepare the batter.

This bread is best enjoyed fresh as it does not have a long shelf life.

For best texture, reheat or toast after the first day.