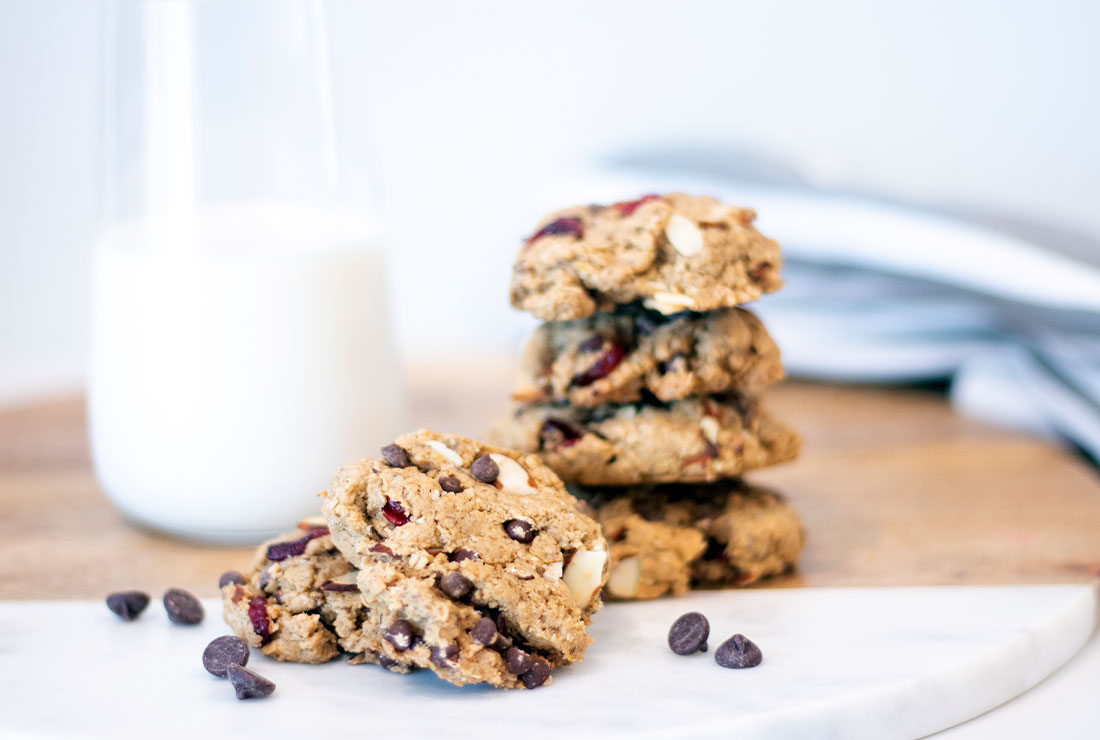 24 Jun

Vegan – Kitchen-Sink Drop Cookies

Dry Ingredients:

454g               2 Cups                                   C9 All-Purpose Baking Mix
4g                    1 Tsp                                      Baking Soda
3g                    1 Tsp                                      Baking Powder
3g                    ½ Tsp                                     Salt
2g                    ½ Tsp                                     Cinnamon

Wet Ingredients:

150g               ¾ Cup                                    Vegan White Sugar
160g               ¾ Cup                                    Brown Sugar (lightly packed)
227g               1 Cup                                     Vegan Butter
7g                    1 ½ Tsp                                  Vanilla
2                                                                      Fax Eggs -see below for recipe

226g               1 Cup                                     Vegan Chocolate Chips
180g               2 Cups                                   Rolled Oats
33g                 1/3 Cup                                  Flaked or shredded Coconut
46g                 1/3 Cup                                  Dried Cranberries or Raisins

Batch Weight: ~24 cookies

Method:
Preheat oven to 350°F and line 2 cookie sheets with parchment paper.
Sift together dry ingredients in a medium bowl, set aside
In a separate bowl cream butter, sugars, and vanilla together until light and creamy.
Add VEGAN flaxseed eggs* to the butter, sugar and vanilla and mix until incorporated.
Add dry ingredients and mix until well incorporated.
Fold in chocolate chips, oats, coconut and cranberries
Form into balls, drop onto a baking sheet and flatten lightly with you hand or bottom of a glass and bake for 350F for 15-17 minutes.
*To make one flax egg, mix one tablespoon ground flaxseed meal with three tablespoons of hot water.