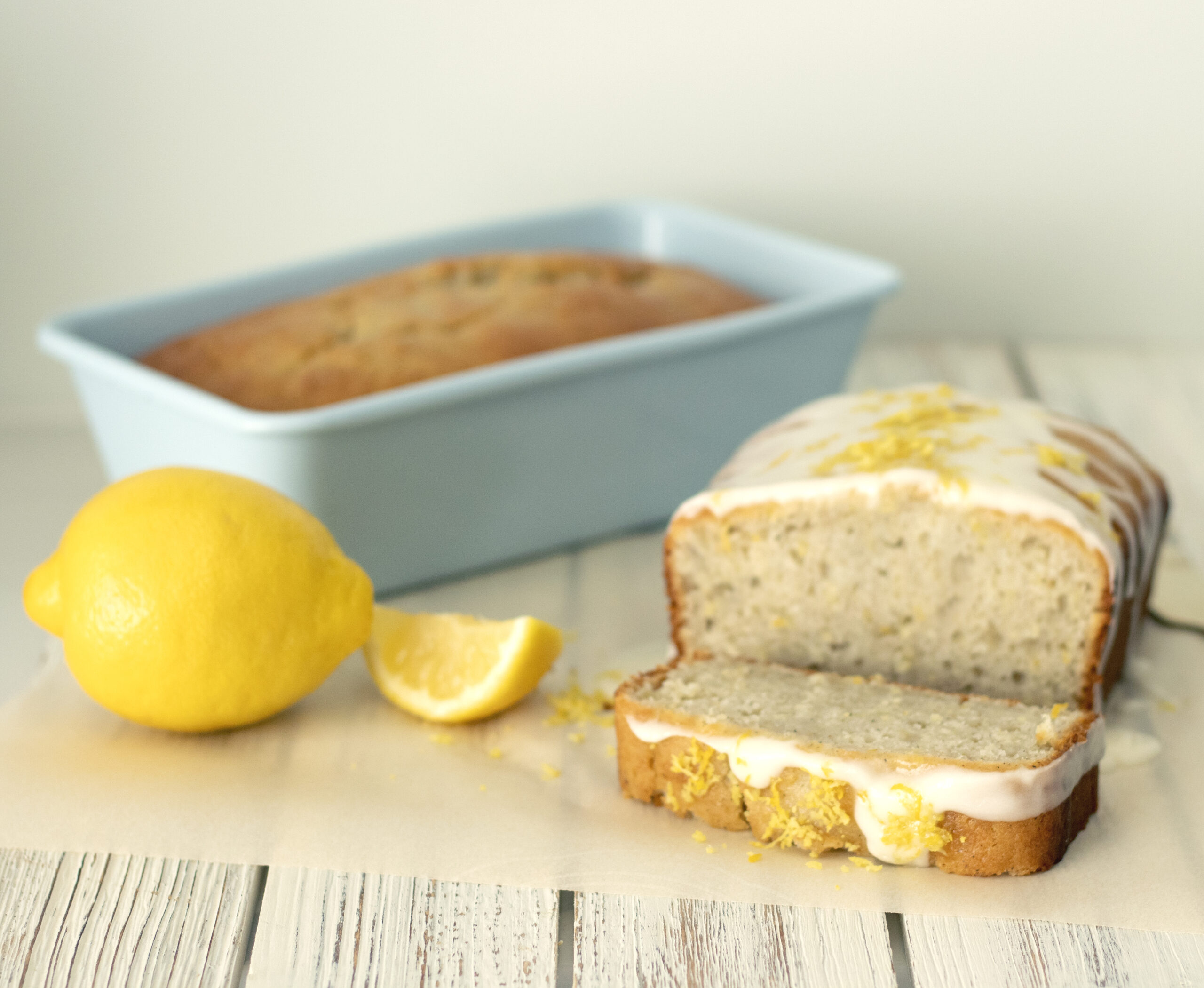 07 Sep

Cloud 9 Lemon Yogurt Loaf

Lemon Yogurt Loaf

This definitely has a lemon zing to it and make sure that "somebody" doesn't over "taste test" the glaze …

Ingredients you'll need:
1 2/3 Cups Cloud 9 all-purpose Baking Mix
1 1/2 tsp Baking Powder
3 Large Eggs
1 Cup Greek-Style Yogurt – at least 5% fat
2/3 Cup Vegetable Oil
1 Cup Granulated Sugar
1 tsp Salt
6 Tbsp Fine Grated Lemon Zest – I got my helper to do this for me
For the Glaze:
3 Tbsp Lemon Juice
1 Cup Powdered Sugar
1 Tbsp Butter, Melted
Baking Instructions
Preheat oven to 350°F.
Line a standard size loaf pan with parchment paper or butter and flour it and set aside.
Sift together flour and baking powder and set aside.
In a large bowl, whisk eggs until well combined.
Add yogurt and vegetable oil and whisk until smooth.
Add sugar, salt and lemon zest.
Add flour in one step and using a spatula, mix until combined.
Scoop batter into prepared pan and place in oven.
Bake until the centre of the cake bounces back when lightly pressed with a finger or an inserted toothpick comes out clean, about 1 hour.
Remove from oven and let cool for 10 minutes before removing it from pan.
Prepare the glaze by whisking lemon juice and powdered sugar together, add butter.
Spread glaze over the loaf.
Bake/Cook Time: 1h
Yield: One 9-10 inch cake serving 9-12
Tips:
Measure your flour by gently spooning it into a cup and sweep off any excess.
Do not use the measuring cup to scoop from the bag as it may compact the flour resulting in more flour than required.
Thicker Glaze: If you like a thicker glaze, add in extra powdered sugar a tsp at a time