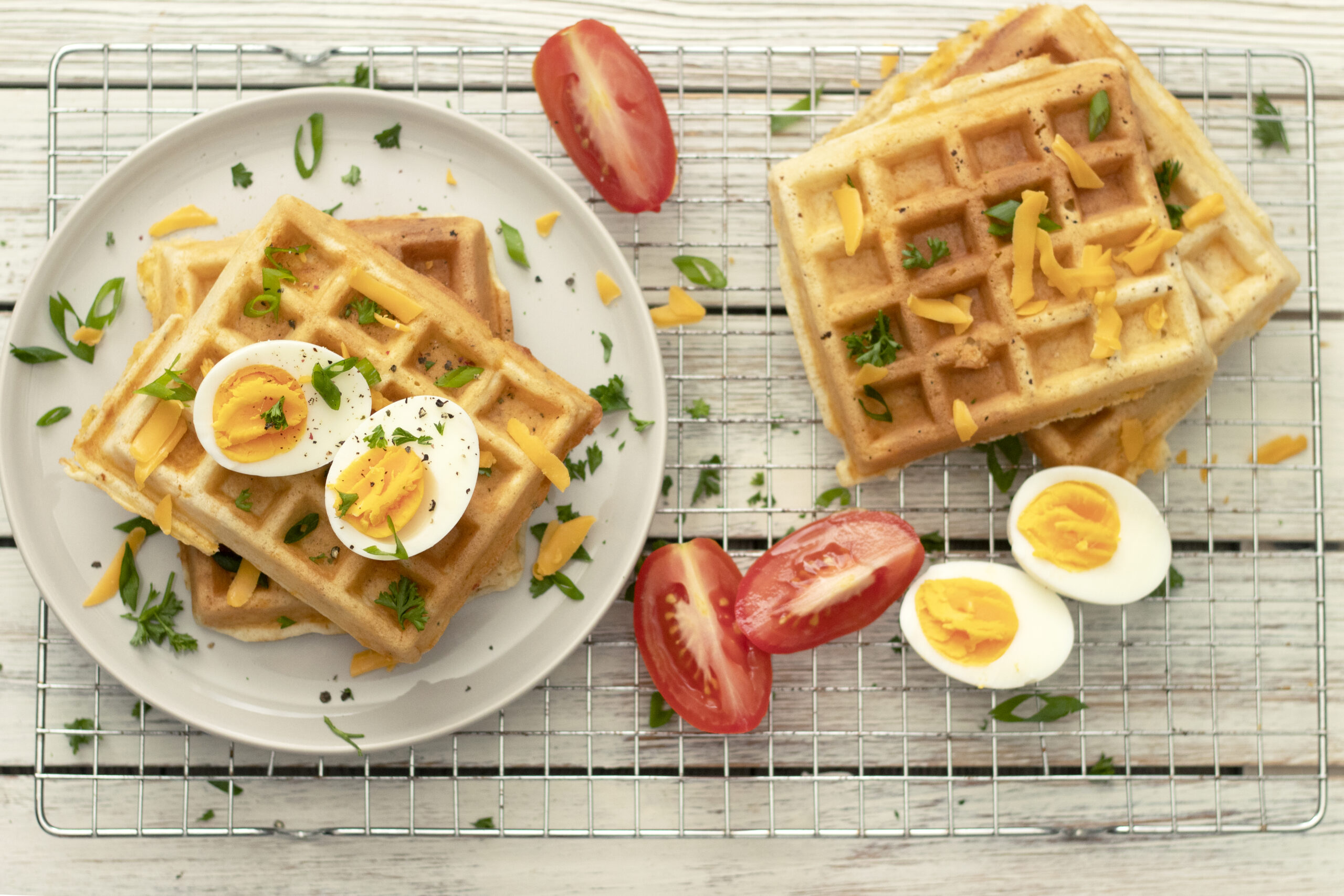 07 Sep

Cloud 9 Savoury Cheese Waffles

Cloud 9 Savoury Cheese Waffles

This is a savoury twist to a regular waffle – and it's just darn good!

Ingredients you'll need:
1 1/2 cups Cloud 9 Pancake & Waffle Mix
1 cup milk (¼ cup less than the regular recipe)
3 eggs (one more egg than the regular recipe)
2 tbsp vegetable oil
1 ½ cups of grated sharp (old) cheddar cheese or hard cheese of your choice.
Pinch of paprika
½ tsp of savoury spices such as Old Bay Seasoning or mixture of powdered garlic, pepper and paprika – basically spice it up with a few of your favourites
1 tsp of dried herbs such as herbs de Provence or Italian seasoning – if you have neither dried basil or oregano work well too.
Instructions:
Pre-heat pan, griddle or waffle maker to med-high heat, according to manufacturer's instructions.
In a medium-sized bowl, measure all ingredients and mix together with a whisk until smooth.
Ladle the batter into the desired amount onto griddle or waffle maker, cook until golden brown
Enjoy!
The recipe makes 6-8 waffles.